Vintage Patriotic Graphics - War Posters, Recruitment Poster, Advertising Art
This collection of American vintage patriotic images comes from a variety of sources, all believed to be in the public domain, and presented here for your enjoyment.
These vintage patriotic graphics were originally printed on old post cards, greeting cards, advertising labels and recruiting posters.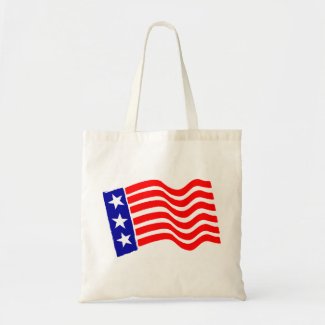 Patriotic Flag Tote Tote Bag by imagefactory
Get the best custom tote bag printing online at zazzle.com
The vintage American graphics on this page depict classic USA patriotic icons and symbols from the 20th century that are still relevant and recognized today.
To find more free vintage clip art on this site, visit the vintage US Posters collection on our November 11 Veterans Day page.