New Christmas Cards from Old
You can use old cards to make new Christmas cards for free.
Cut, paste, embellish and decorate the best parts of your favorite cards from previous year's holidays - you'll be recycling and showing how much you care by making a very personal hand made card or gift tag.
If you don't have any leftover greeting cards or cards from last year, visit flea markets or thrift shops to find vintage cards and bargain used cards you can cut up and reuse.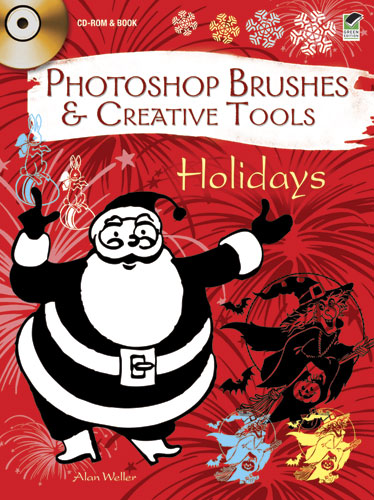 Photoshop Brushes & Creative Tools: Holidays - $24.95
from: Dover Publications
Combine scrapbook papers, bits of lace, ribbon, glitter, and card stock with your cut outs to fashion creative one-of-a-kind greeting cards that are sure to be treasured for many years.
Experiment with unusual shapes, but if you plan to mail your card, be sure you have an envelope that can hold and deliver your treasure securely.