Holiday Season Articles
Homemade Ornaments
Make a Special Gift
Advent Season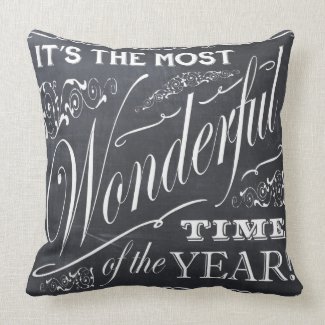 Christmas Chalkboard Print Pillow by GIFTSBYHEATHERMYERS
Holiday De-Stressing Tips for Kids
The holiday season can be a hectic, stressing time not only for adults, but also for children: lots of driving around town in traffic jams; schlepping through overcrowded shopping malls; giving up your room for out-of-town relatives who emit a funny smell. Yep, it can be a difficult time.
Read this list of tips to keep your little ones, and yourself, calm and comfortable during the holiday season.
Sights & Sounds of Christmas
Extreme Christmas Lights
No matter what the weather in your town, you can view hundreds of outdoor home holiday lighting displays at this very cool web site!
Christmas Fun
Santa Claus Letters
Send a Letter to Santa at the North Pole
Mail holiday letters by December 10.
Santa letters must arrive in Fairbanks by December 15 to make sure they can return to your child on time for the holiday. HO! HO! HO!
The US Postal Service offers these tips on sending kids' letters to Santa - you can even get a reply to your child - with a North Pole postmark - if Mom or Dad help to address and stamp the letters, and if they enclose a reply letter in a self-addressed stamped envelope.
Place the reply letter inside a sealed and stamped envelope addressed to the child, then put that envelope into a larger envelope and mail it to:
NORTH POLE CHRISTMAS CANCELLATION
Postmaster
5400 Mail Trail
Fairbanks, AK
99709-9998
Printable Santa letter stationery sheets.
More Christmas city postmarks - click here
Christmas Customs From Around the World
December is a time of holidays around the world. Learn how people in many countries celebrate Christmas (and other December holidays) in this interesting article about holiday customs and cultures.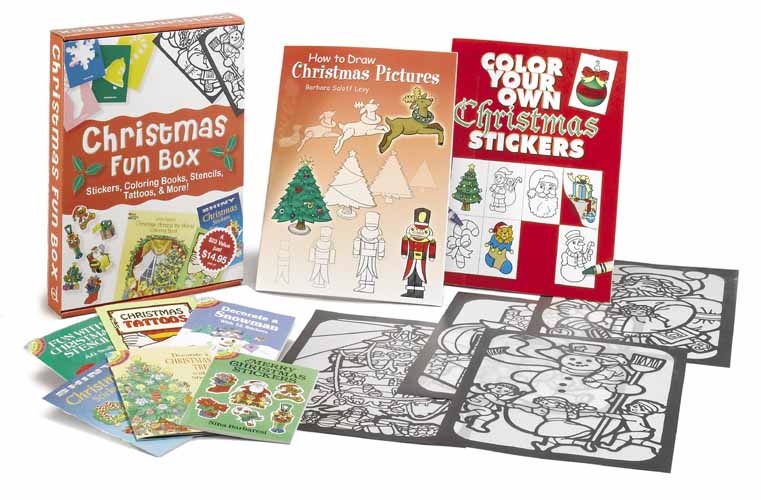 Christmas Fun Box - $14.95
from: Dover Publications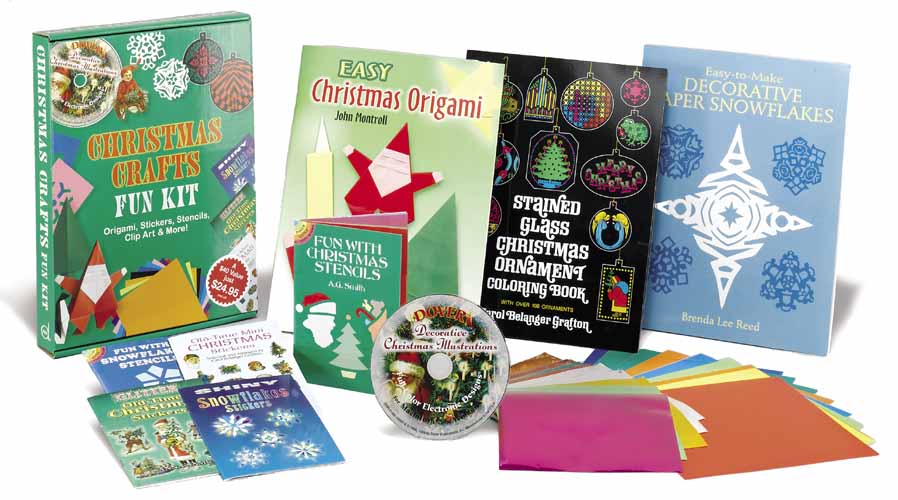 Christmas Crafts Fun Kit - $24.95
from: Dover Publications
Toys and Gifts for Smart Kids - Educational Toys and Games Gift Guide

Fredrix Paint It Yourself Classroom Mural Canvas Roll - 60'' x 120'', Acrylic Primed