Abraham Lincoln Lesson Paper
Abraham Lincoln fought to keep the United States from separating into two countries and worked to end slavery in all the states.
His Emancipation Proclamation, published in the midst of bloody Civil War between North and Sough states, abolished legal slavery in those states. The issue of racial equality was not fully adressed in all the states for another 100 years.
Find more resources in our US patriotic holidays and patriotic printables sections.
Black History Resources
Celebrate this great African American leader's birthday in January and learn about contemporary issues and discover facts about Black history in February.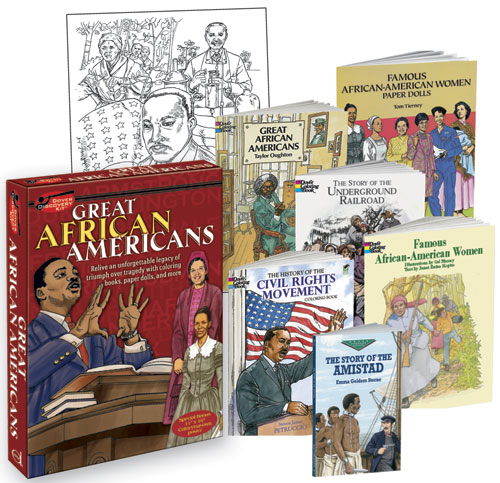 Great African Americans Discovery Kit - $19.99