Gift Ideas Under $30
You don't need to spend a lot of money for a gift for any occasion. What you really need to spend is time: time to think creatively, time to shop for special items, or time to make something unique.
If you're trying to find unique gifts ideas for special occasions, birthdays or the holidays, here are 50 ideas for gifts under $20.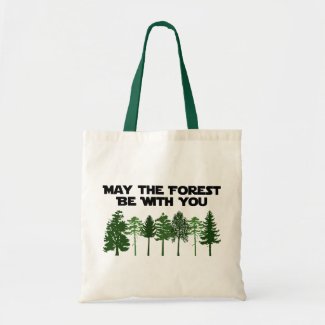 May The Forest Be WIth You Tote Bag by eventfulcards
Create custom made bags.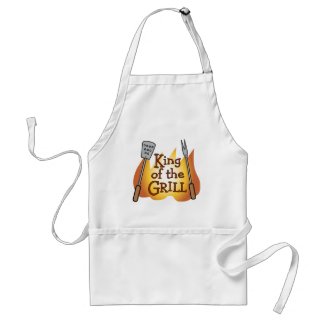 King of the Grill Aprons by imagefactory
Make unique personalised BBQ chef aprons at Zazzle
Gifts to make or buy for $30 or less
Gift Crafts
If you found this information helpful, you might also enjoy these articles:
Personalized mug filled 1/4 pound of specialty coffee or candies
A pound of nuts, dried fruit, candy
Journal or small photo album
Fancy or hand decorated picture frames
Teacup, infuser, tea pot with home made tea bags
Homemade cocoa mix in a crafty jar
Hand made note cards or stationary
Home made jam or jelly
Home made mustard or pesto
Home baked bread or rolls
Basket filled with a meal: spaghetti, sauce, cheese, bread and red checked napkin
Art or craft supplies
Decorative napkins and place mats
Home made picnic blanket, car blanket, lap throw
Fancy chocolate bars with personalized wrappers
Garden planter or flower pot with a plant, bulb or seeds
Homemade cookie mix with recipe, and a few samples made with the mix
Magazine subscription and sample magazine

Locally made goodies: in Vermont we like to give maple sugar or maple syrup, or cheese or condiments
Pancake or waffle mix and a bottle of real maple syrup (see above)

or concert or theatre tickets
Books, new or gently used
Decoratively painted dried gourds
Half bushel basket of apples
Home made pet cookies
Home made catnip toys
Prepaid phone cards or gift cards
Home made bath salts and scrubbies
Embroidered napkins or tea towels
Hand etched spice bottles or bottles with hand made labels
Cookbook of family recipes in custom binder
Glass jar filled with treats - candy, cookies
One special item to add to a collection or hobby
Ornaments, handmade or heirloom
Gift certificates for a personal favor
Flashlight for key ring or headband
Money, folded into origami shape
Fabric shopping bag tote
Fancy or fun BBQ style apron
Home made hair bands or clips
Desk organizing supplies
Car trunk organizer
Hand knit (or crochet) anything
Quick sew polar fleece cap
No sew polar fleece scarf or blanket
Hand made doll (knit, crochet, sew)
Recycled fabrics quilt or pillow
Decoupage box or jar